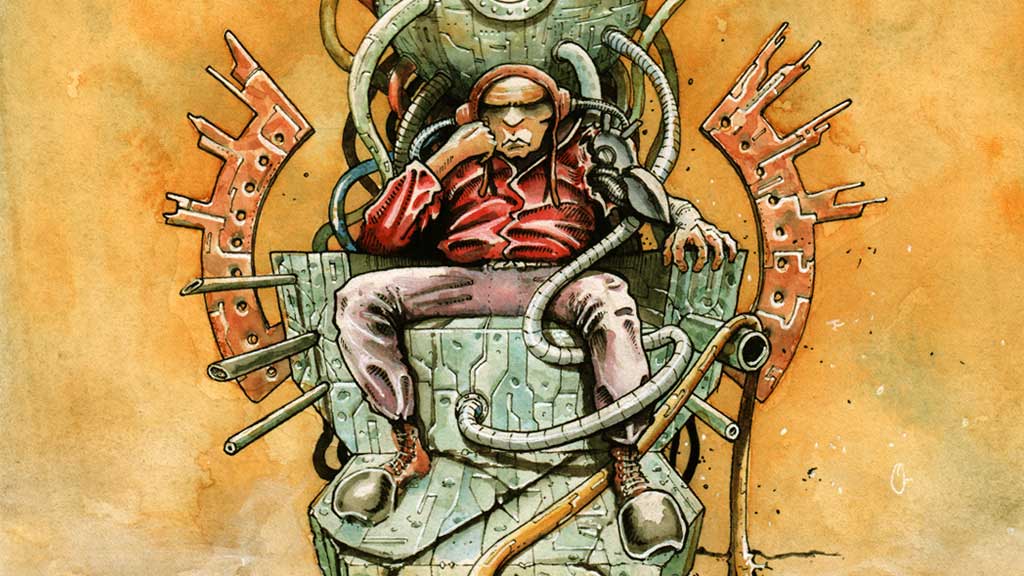 The second part of my sci-fi graphic novel "Devlok" was published in Ocotber 2017. You can see a lot of images of the process on my pages, Facebook and Instagram. Thanks to 89 contributors, The kickstarter campaign to finance it was successful over all expectations. You can order both books through my Bigcartel page.
Thanks!
La seconde partie de ma Bande Dessinée de science-fiction "Devlok" est parue depuis octobre 2017. Vous pouvez visioner des images du procédé créatif sur mes pages Facebook et Instagram. Merci aux 108 participants à la campagne pour le financement sur Ulule de la version Française, grâce à vous, le livre sera bel et bien imprimé et disponible en juillet. Les deux livres sont disponibles via ma page Bigcartel.
Merci!

Chapter 3 (Extract) - Extrait du troisième chapitre.
More info about "Book One", here. http://haedre.com/comics/36-devlok-the-techno-templar
Plus d'info sur le Livre Un, ici. http://haedre.com/comics/36-devlok-the-techno-templar