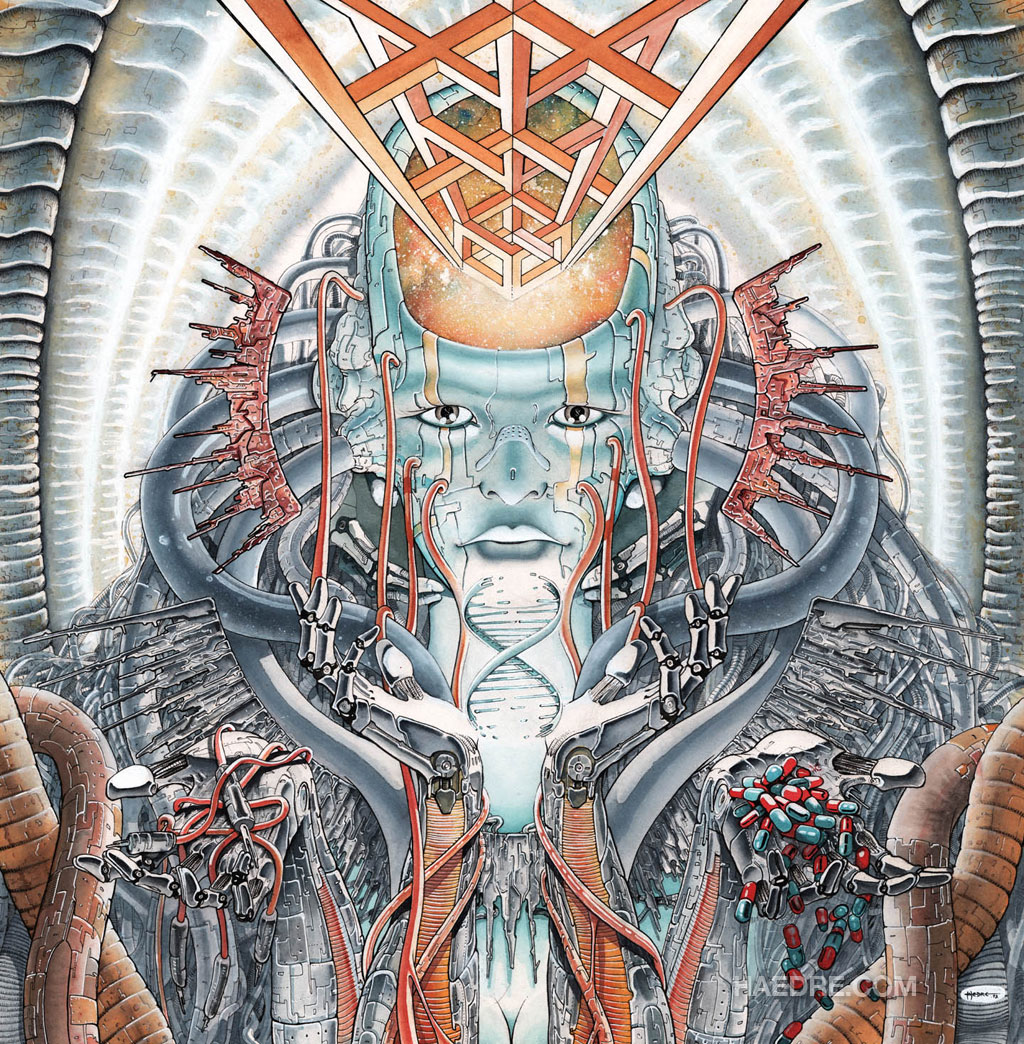 Amphète de Silice. 2019
Watercolour and black thinliners. 52 x 52 cm - (24,5 x 24,5 in)
A watercolor and thinliners painting representing a goddess-like feminine cybernetic creature. Balancing the main keys of an all-electronic and virtual world, real and unreal at the same time.
Click on the images below to enlarge.
The original work is for sale, contact me for price inquiry and art prints are available.