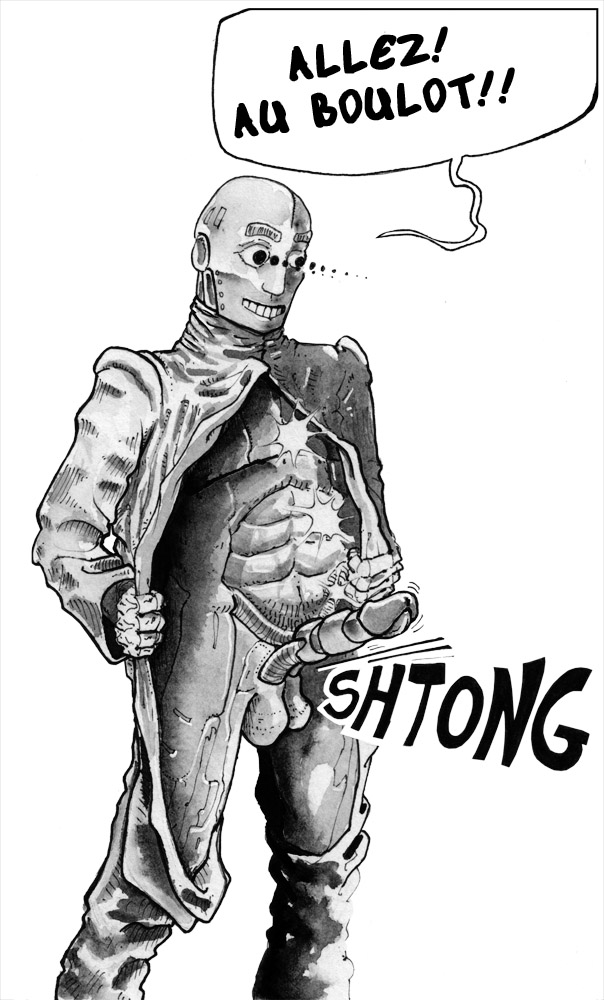 Procreator is an 8 pages, black&white, explicit cyber-erotico-porn short story. I had the idea for a while but I finally done it. Like most of graphic novels, the original pages are done directly on paper, here they size 22,5x32cm. All with inks, watercolor and gouache.
"End of the 21st century, various major pollutions led to a total atrophy of genitals wthin the mâle population and consequently, its sterility.
The ''neo sperm'' megacorporation owns the monopole of potent spermatozoon's synthesis. Specialised in the human insemination, it provides the services of certified cyborgs, endowed with gonads that are more valuables than gold ,...
The "PROCREATORS" ..."
For the moment is only displayed the first page but you can read the whole story in the second book of "Devlok, the techno-templar".