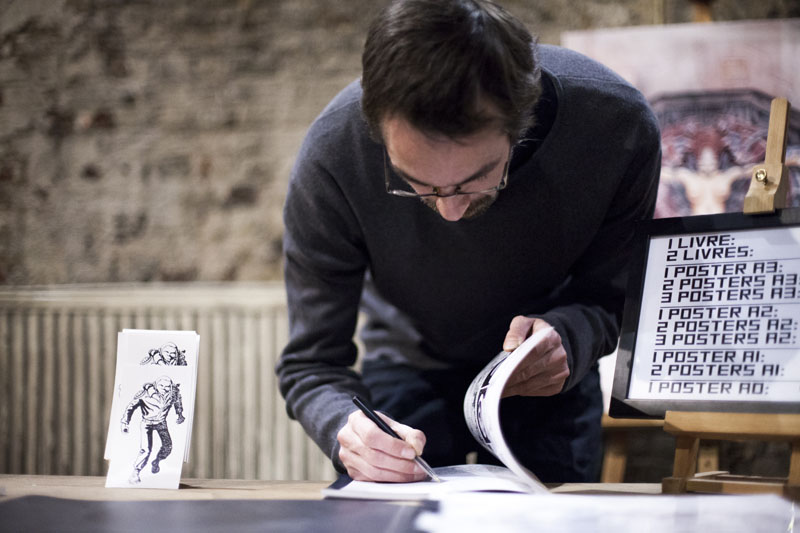 Planned shows and festivals for autumn 2018. I look forward to meet you there!
Sat. 6th till Sun. 7th October: Berlin Graphic Days #12 [X-Lane, Reichenbergerstr. 154] Check out the event on Facebook. I will a stall during the Graphic Days, proposing books and various printed artworks.
Fri. 16th till Sat 17th June: Berlin Sci-Fi Filmfest [Babylon Kino, Rosa-Luxemburg-Straße 30] http://www.berlinscifi.com. An exhibition featuring new works along with comic original pages in Babylon Kino during the Berliner Sci-Fi Film festival.